Jeannie the Hen tells young children what life was like during the Second World War.
Our busy little hen leaves the busy and dangerous city of Belfast to go on an adventure to the Countryside. There she meets lots of new friends and learns about farming, rationing, cooking and how people had to Dig for Victory.
Preview our new illustrated book Jeannie's Adventure to the Countryside.
Early Year facilitators, nurseries and preschools can get in touch to request a free copy of the book and to borrow a Loan Box which brings Jeannie's story to life!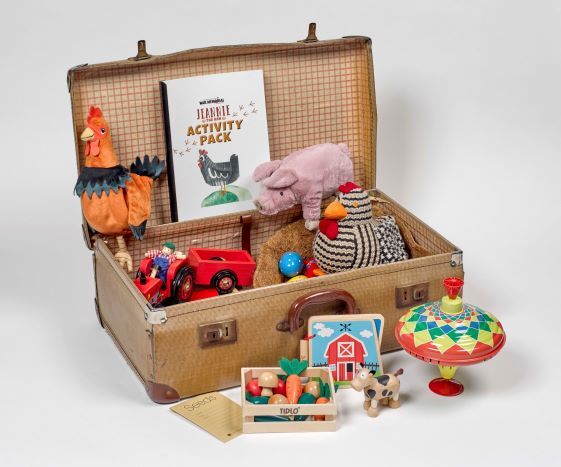 The Loan Box comes with a Jeannie the Hen Activity Pack which contains lots of fun activity ideas which have been developed to help children develop skills in movement and language and an understanding of sounds, shapes, and numbers.
Email learning@niwarmemorial.org for more information