We are very pleased to announce the donation of a large American flag that was flown from the American Red Cross (ARC) Service Club on Chichester Street, Belfast during the Second World War.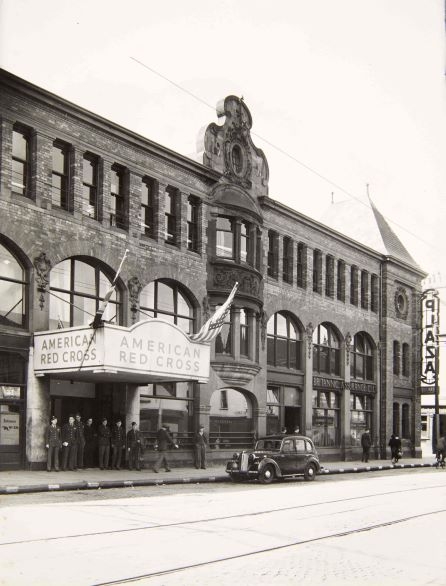 The flag was donated by the family of the club's director, Marcia Mackie.
Although she lived in Northern Ireland, Marcia was an American and became the first female director of an American Red Cross Service Club outside of the US upon her appointment.
For her work with the ARC, she was awarded an OBE in 1945 and presented with the American Medal of Freedom in 1948.

After its donation, the flag underwent treatment by textile conservator Rachel Phelan to remove a large stain, other surface dirt and creases to prepare the flag for photography and storage.
This treatment was supported by funding from the Northern Ireland Museum's Council Collections Care Grant.