The Northern Ireland War Memorial is very pleased to announce the addition of Firemen, After the Blitz, Belfast, a wax crayon on paper by local artist William Conor, to its Fine Art Collection.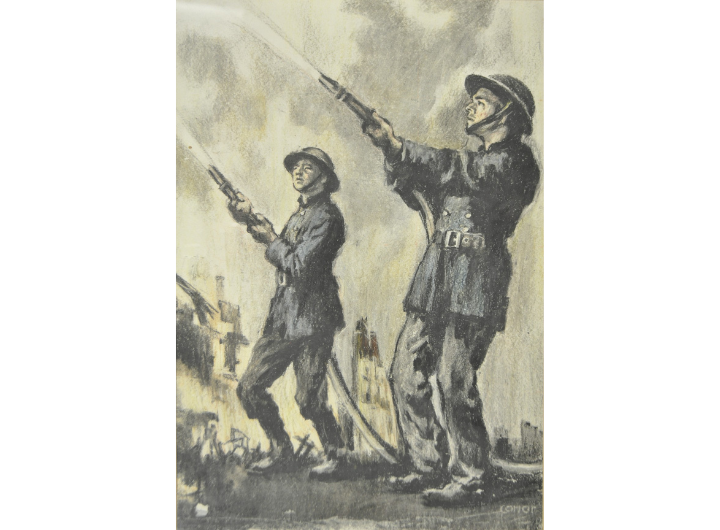 Born in 1881, William Conor, son of an iron-worker was known for his sympathetic depictions of the working class and contributed artworks to the War Artists' Advisory Committee during the First and Second World War. He was tasked with capturing a visual record of the war effort in Northern Ireland and in this capacity he produced a number of works, including this one, showing firemen damping down fires after an air raid.
With its particular reference to the Belfast Blitz, NIWM is very proud to have acquired Firemen, After the Blitz, Belfast, thanks to the aid of a generous grant from the Northern Ireland Museums Council's Esme Mitchell Collecting for the Future Fund. This piece is currently undergoing important conservation treatment with fine art conservator Sean Madden.
With future display in mind, the piece will eventually be displayed with another of Conor's works, Bombs Falling on Belfast, April 16th 1941, which was acquired by NIWM in October 2022.