On Saturday 22 April 2023, the Northern Ireland War Memorial marked Earth Day with the opening of a new exhibition, Saving Sheila the Elephant; a collection of artworks created by primary school children in Belfast who have participated in a project funded by The Wild Escape and supported by the Northern Ireland Museums Council.
The project focused on the story of Sheila the Elephant and the kindness she was shown during the air raids of the Second World War. The artworks, each truly unique and colourful, imagine Sheila in a future habitat rich in biodiversity.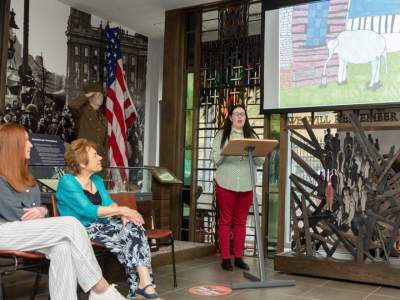 The exhibition was opened by the Deputy Lord Mayor of Belfast, Councillor Michelle Kelly, and was attended by Mrs Sheila Hughes (née Morrison), who met the elephant and inspired her name when she arrived at Belfast Zoo in 1937.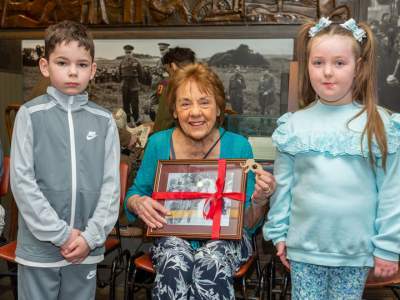 Photographed here is Shelia Hughes meeting the school children who participated in the project. The children presented Sheila with a gift and talked to her about their artworks. Sheila spoke about meeting the elephant and her experience as an evacuee travelling with a circus. She also described her part in wartime performances at the Empire Theatre (which her father Gerry Morrison managed), and meeting James Magennis VC in 1945.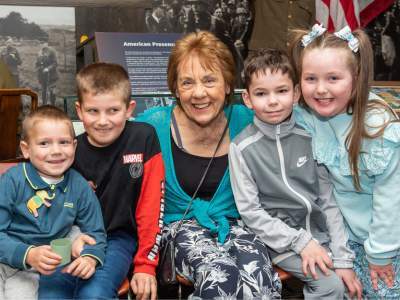 The exhibition is available to view online via our YouTube channel: Saving Sheila the Elephant at the NIWM - The Wild Escape.